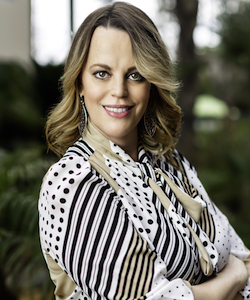 Julie Ann Baldwin
Your Temecula / Inland Empire Criminal Defense Attorney
Julie Ann Baldwin served as a Deputy District Attorney in Riverside County for over fifteen years. As a prosecutor, Ms. Baldwin was entrusted with some of the most serious and sensitive felony cases in the county over the course of her distinguished career. Ms. Baldwin has handled thousands of cases, ranging from misdemeanors to murder and tried over fifty cases to jury verdict during her tenure as a prosecutor. She has established herself as a hard-working, knowledgeable, zealous, and compassionate advocate in the courtroom and among her peers. With this plethora of experience and passion for advocacy, Ms. Baldwin is proud to put her skills to work for you at the Law Office of Julie Ann Baldwin.
Ms. Baldwin was born and reared in the Inland Empire region of southern California. After graduating from Pacific High School in San Bernardino, California in 1994, Ms. Baldwin went on to graduate with honors from the University of California Riverside in 1998 with a Bachelor's Degree in Political Science and an emphasis/minor in Law and Society.
Following her undergraduate studies, Ms. Baldwin continued to pursue her education at California State University San Bernardino, where she graduated with distinction and obtained her Master's Degree in National Security Studies in 2000. While in her Master's program, Ms. Baldwin also served as an itinerant teacher with the San Bernardino County Unified School District, working primarily with deaf and hard of hearing students at the middle and high school levels. It was here that Ms. Baldwin was able to experience first-hand her family's love of learning and legacy of teaching others. This experience further heightened Ms. Baldwin's personal passion and desire to help others in all aspects of life.
In 2000, Ms. Baldwin relocated to Del Mar, California, where she began working for attorney James H. Greer of Greer & Associates and attorneys Oliver Pelly and John Phillips of Phillips & Pelly, while also attending the University of San Diego School of Law. Ms. Baldwin thoroughly enjoyed the first-hand experience of working in private law firm and was also selected to work on campus as a Legal Writing Specialist, where she assisted first year law students with legal research and writing tasks, including the use of both Westlaw and Lexis-Nexis databases.
Ms. Baldwin also completed a coveted internship at the United States Attorney's Office in San Diego, California in the Narcotics Enforcement Division, working on large scale narcotics interdiction cases, complex issues related to search and seizure law, and other border-related crimes. Following her federal experience, Ms. Baldwin was then selected to be an intern at the San Diego County District Attorney's Office in Vista, California in the Law and Motions Unit, where she responded to motions to suppress evidence, motions for new trials, motions to consolidate, and motions to dismiss. Ms. Baldwin was awarded her Juris Doctorate in May of 2003, and simultaneously recognized as the Outstanding Criminal Intern of the Year. Ms. Baldwin was admitted to the California State Bar in November of 2003.
Education
J.D., University of San Diego School of Law, 2003
M.A., California State University San Bernardino, 2000
National Security Studies
B.S., University of California Riverside, 1998
Degree in Political Science and an emphasis/minor in Law and Society
Pacific High School, 1994
Jurisdictions Admitted to Practice California

Professional & Bar Association Memberships
California State Bar
Member Since: 2003